Open Monday-Sunday 6:00am to 3:00pm*
Last Seating at 2:30pm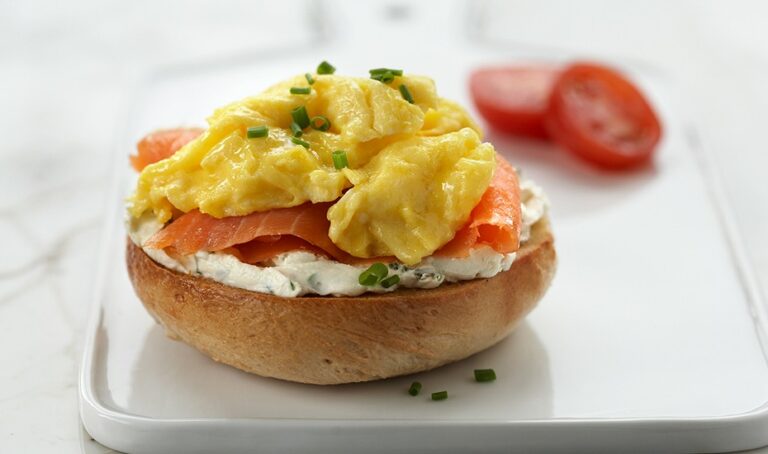 Bagels & Lake Worth and Boynton Beach are certainly well known for the bagels. They all are hand-made in house. But we're more than just bagels, that's why we've got that "&" after Bagels in our name.
Our Good Morning Breakfast menu is great way to start your day. Stop by early with one of our delicious breakfast specials. Our menu includes classics, like a bagel with nova spread. We have a selection of Egg-Witches, served all day, such as two eggs scrambled or fried, with bacon, sausage, ham or salami stuffed between a bagel, bialy or toast. We have a Create Your Own Omelette that starts with four fresh eggs and what you choose from our topping options featuring protein, cheese and vegetables, and ends up your personal creation. Or try one of our Benedicts. The Corned Beef Hash Benedict features a toasted English muffin topped with corn beef hash, two poached eggs and Hollandaise sauce.
Our Good Afternoon menu is perfect for brunch or just plain lunch. Our menu offers a wide variety of wraps. Try the Rachel Wrap, with pastrami, melted Swiss, sauerkraut and Russian dressing. The menu includes delicious overstuffed sandwiches, and a light side menu focused on salad and fruit. It also features Bialyini made from our famous bialy dough. There's a kids menu, too (only available in the restaurant).
We think you'll love our variety and it may take you many visits to decide what your favorite Bagels & creation is. We use the best ingredients and take pride in our cooking. Come visit us one morning this week.
Bagels & also does catering. We cater for any occasion, business meetings, personal and family events such as picnics and birthdays, to organization events. Our catering offers our unique menu and makes any occasion we cater an occasion that people will remember.
Contact Us today and find out why we're the best in the business!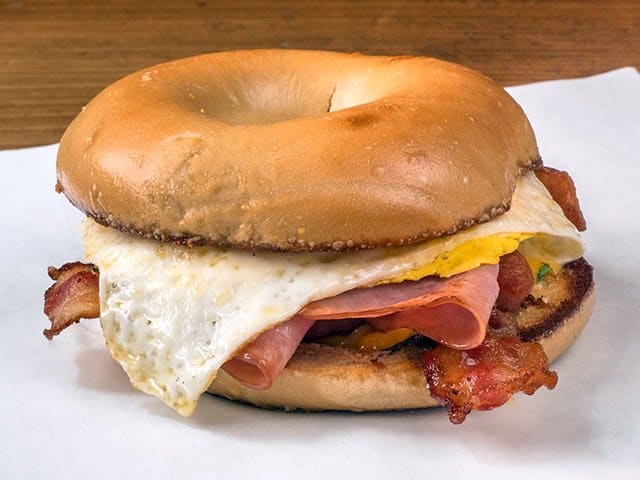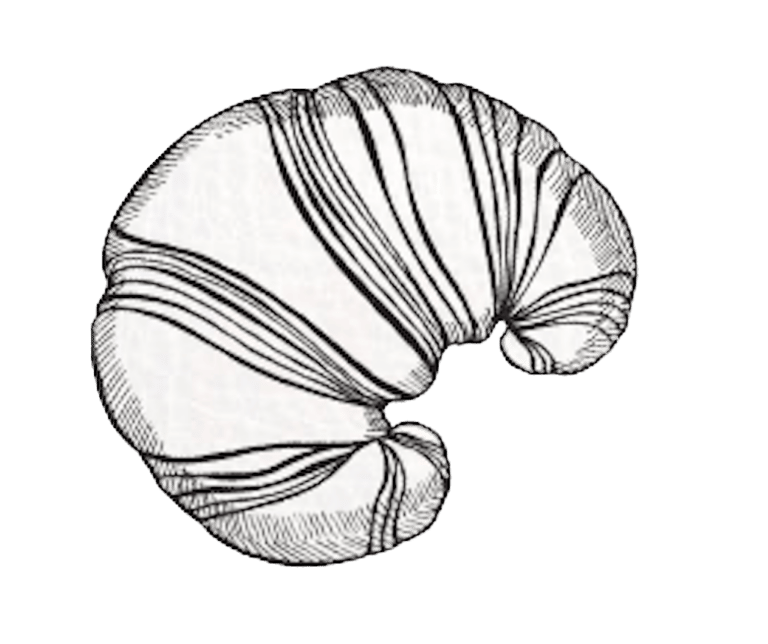 Because 3 Generations Of Restaurateurs Can't Be Wrong
We are a third generation, family-owned restaurant. We believe there is no other local business that knows how to cater to South Florida better than our family. We understand providing food for an event can be stressful. That's why we work hard to make the process simple and easy for you. We guarantee you will love our food and we promise to exceed your expectations.